Heating and Air Conditioning Repair, Installation & HVAC Services
We don't just provide quality electrical work; we also repair, service and install heating and air conditioning systems throughout the Rogue Valley.
If you have a question about buying a heating and air unit and getting it installed or if you currently have a system in place that needs repaired, give us a call at 541-582-1291 or email us. We proudly serve all of southern Oregon including the Medford, Grants Pass, Ashland and surrounding areas.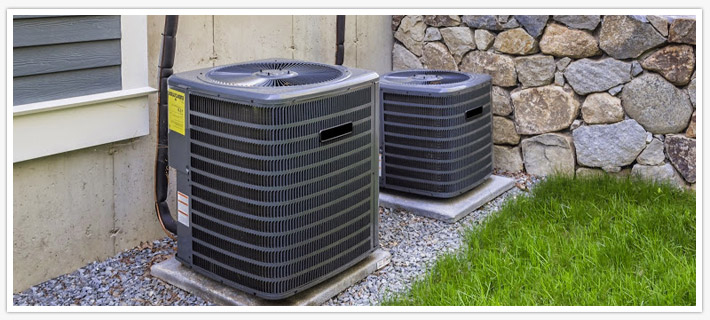 Without proper airflow and heating, the modern building would be a truly oppressive atmosphere. Yet thanks to the many innovations of modern engineering, along with our top notch heating and air services, you can now have a systems that ensures the proper ventilation and heating of your building no matter the scope.
Residential & Commercial Heating and Air Services
Experienced at handling both residential and commercial installations, our experienced team is ready to tackle any challenge no matter how big or small. Whether you are outfitting your home for proper heating and ventilation, or looking at the challenge of how to properly heat and ventilate your a commercial building, our knowledgeable experts are here to provide assistance at every phase of planning, installation and maintenance.
New HVAC Installations
Starting from scratch? We're happy to help you from the initial assessment, offer expert recommendations on the best options available for your unique situation, and professionally install your new system.
Since each installation is unique, we are always on the lookout for ways in which we can best adapt our services to the needs of our clients and their properties.
HVAC Services, Repairs & Maintenance
We maintain all of our installations as well as tackling problems with any existing systems you might have!
If it breaks, we can be there to fix it – if it's running a little rough, we can fix the problem before a major issue occurs. Whether you want regular dedicated maintenance, or just a one off repair, don't hesitate to ask us for help.
Great Customer Service and Professional Work
We get the job done right in every facet of the business. From the initial contact with our business, you will see that we are extremely helpful and knowledgeable. Our dedicated efforts are there to assist customers with any issues, answer any questions and make sure you are getting the very most from your experience with us.
With many successful installations throughout the Southern Oregon under our belt, we are experienced and well versed in all of the tools and techniques of the trade. Treating each client as an important business partner, we work diligently to make sure you get the services you truly need with uncompromising dedication to excellence.
We take great pride in what we do