Licensed Commercial Electrical Contractor
All Current Electric, Inc. is committed to the success of the commercial sector by partnering with you, the customer, and the contractor and is emerging as one of the areas' most experienced in providing design, installation, testing and start-up of any project ranging from retirement homes to strip-malls.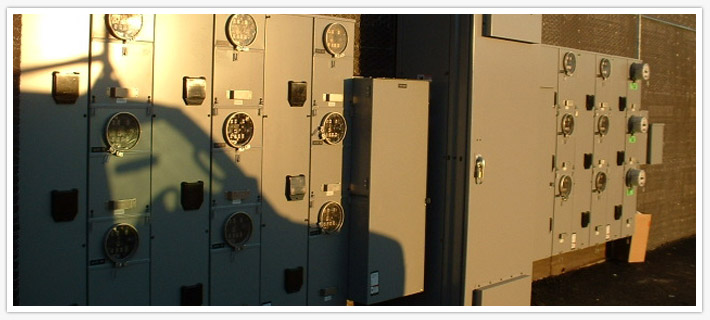 When it comes to electrical work, a job done well can go virtually unnoticed, where as a job done poorly can result in a huge hassle. Anyone looking for an electrician for any project – no matter how big or small – should always select the most qualified professionals for the specific job.
An electrician's work can take them many places. With our advanced experience in electrical work, we are capable of tackling a variety of commercial electrical services. Believing in treating each client as an integral business partner, we strive to establish productive, personable and lasting relationships with everyone we work with – an approach which has won us the trust of our many clients from all over Oregon.
New Construction & Remodeling
If you're building a new structure or remodeling your existing office, we are equipped with all of the skills, tools and know-how to handle all of your electrical needs. From a simple building to a huge complex, we come prepared for just about any challenge.
For remodeling needs, we pay careful and attentive detail to the process to insure everything is configured properly within the existing system. We work tirelessly to make your remodel a smooth and easy process.
Interior & Outdoor Lighting
We are happy to help clients with all aspects of their lighting setup, from initial consultation to final installation. Whether you need a powerful outdoor motion sensor light, or a few elegant mood lights for the dining room, a dimmer switch, or a timed light – the options are plentiful and we are here to help.
Security Lighting & Cameras
Keeping your business safe is a task which can be vastly aided by the addition of security lights and cameras. For all of our security installations we take great pains to insure the system is properly configured and designed to always be operational so you never miss an important bit of footage should something happen.
Our security lighting is useful both for providing light for the security cameras as well as acting as a crime deterrent itself.
Electrical Panel Upgrades
If you have an outdated or under-functional electrical panel, an upgrade might be in order. As they age, electrical panels can degrade and cause problems over time, especially in old buildings. Having a properly installed and working electrical panel is essential to the integrity of any electrical system, as well as to the safety of the building and everyone who uses it.
Our electrical panel upgrade service can outfit your structure with the latest and greatest technology. The work of our speedy technicians makes for minimal downtime and maximum satisfaction.