Licensed Industrial Electrical Contractor
Our focus to the industrial sector has been in design as well as the installation and testing. Whether you are adding new branch circuits or an entire new electrical system, we are committed to the success of your product. We offer experience and expertise in control systems and motors.  Adding to that, we offer 24/7 service calls and a maintenance contract.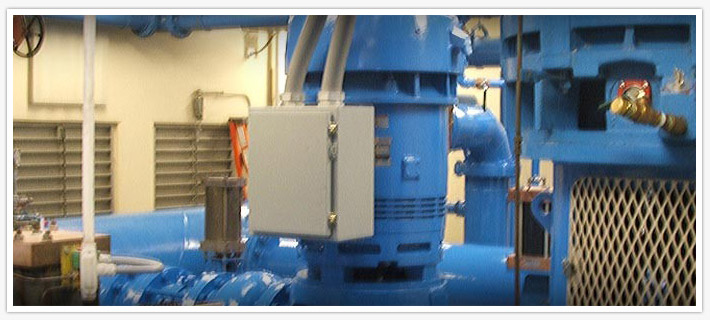 Modern industry is built on the steady flow of electricity – moving seamlessly through miles of copper arteries, it provides the lifeblood of modern business. Industrial electrical needs are many and a constant concern for business of all descriptions, which means choosing the proper electrician is a vital component of your businesses success.
Working closely with the needs of our customers in mind we offer a wide range of industrial electrical services. Whether you are looking to have a complete new electrical system installed, your existing system maintained, additional equipment added, security features installed or upgraded, or add some redundancy to your system with backup power sources, we will be happy to consult with you on every detail to see how we can best assist your business.
Power and Control Wiring
The main staple of any electrical system, power and control wiring is the fundamental wiring on which everything else is based. Power wiring delivers the actual energy to the electrical system, whereas control wiring allows users to interact with features of the system (for example light switches, dimmers, or other controls.) With many years of experience in industrial electrical services under our belts, power and control wiring has become our bread and butter. We have a range of options and techniques designed for maximum efficiency in cost and exceptional reliability.
Maintenance Contracts
By and large one of the most important aspects of any system is regular upkeep by experienced professionals. Our maintenance contracts (also available on commercial and residential systems) insure your entire system and all of your equipment is looked after on a routine basis by our keen staff. In addition to fixing any problems which might arise, routine upkeep and observation of best practices can preemptively avoid issues and potentially mean big savings.
Preventative Maintenance
Going hand-in-hand with our general maintenance is Preventative Maintenance, which differs from general maintenance by actively working to replace components before they fail. This can mean overhauling or replacing certain parts of the system at predetermined points, and other routine tasks which are designed to prevent the failure of the system. Preventative maintenance is a must-have feature for any system which cannot tolerate even the smallest amount of downtime.
Emergency Generators
Should you find yourself without power, we are well equipped to provide you with emergency power solutions. Our emergency generators can be installed into your building for use should a blackout or failure occur, or we can bring generators on site in the event of an emergency power outage. An emergency generator can potentially save you huge sums of money in preserving inventory or preventing interruptions in service, making them an excellent investment for any business.